© Lisa Shara; Published in North State Parent, January 2014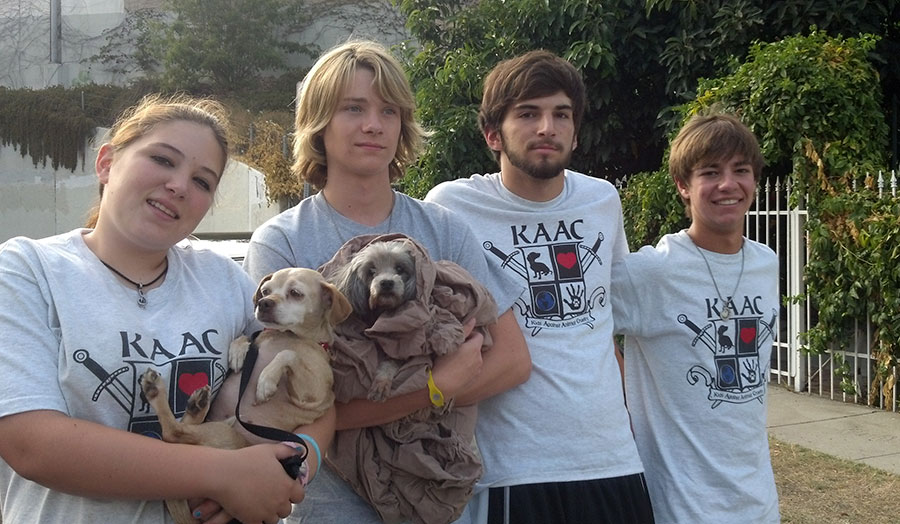 18-year-old actor and activist Lou Wegner is the founder of the national movement Kids Against Animal Cruelty. He currently lives and works in Southern California.
NSP: What you are most passionate about?
LW: I am most passionate about spreading awareness to my generation to be pet-responsible. I was devastated to learn that 4 to 6 million pets are euthanized in U.S. shelters every year and wanted to do something to make a difference. I don't think people are aware that shelters are horribly overcrowded and that animals have to be euthanized to make room for the ones coming in. I spend a lot of time with my organization, Kids Against Animal Cruelty, that I founded to help save lives through education, social media networking and volunteering at local shelters.
NSP: What is it that inspired you to start Kids Against Animal Cruelty?
LW: When I was 14, the director of my first film, Be Good To Eddie Lee, asked me if I had ever been to a shelter. At the time, I had three rescued dogs but they came from rescue groups. I had never been to a shelter, and started to volunteer. It's there that I quickly learned that animals (pets of all kinds) are euthanized for space. I was devastated. I had to do something.
NSP: What has contributed most to keeping you on the path you are on now?
LW: When you are faced with odds like millions of deaths, it is daunting and depressing, BUT saving lives and seeing the joy on an the animal's face with its new family is so rewarding. The depressing turns into happiness.
Thankfully, and fortunately, I have relied upon the teamwork, expertise and contributions of amazing adults: rescue and animal welfare organizations, animal control workers, and shelter volunteers. All help guide and educate me in the best way possible to help save lives.
NSP: What's surprised you most about what following your passion has brought you?
LW: What surprised me most is understanding that one person can make a difference and beat the odds. My most favorite story is about two kids: Golfer Francis Ouimet and his 10-year-old caddy, Eddie Lowry. It's a story about bravery and courage and beating the odds when they are stacked against you. They went on to win the 1913 U.S. Open – that's incredible!
More personally, Kids Against Animal Cruelty is now a national movement and has assisted in saving thousands of lives. We have chapters in 15 states run by kids/teens. We are making a difference for shelter animals.
NSP: What are you most proud of?
LW: I am most proud of my 15 state chapter presidents. They are kids/teens who are dedicated and passionate about saving the lives of shelter animals in the states they represent. Also, I was recently appointed as the American Humane Association's National Youth Ambassador.
And I'm very proud that Kids Against Animal Cruelty is represented by organizations and companies that support and have faith in what we do: Subaru, ASPCA, The Humane Society of the U.S., Best Friends Animal Society Los Angeles, Pet Philanthropy Circle, Pilots and Paws, The Onyx and Breezy Foundation, and the American Humane Association.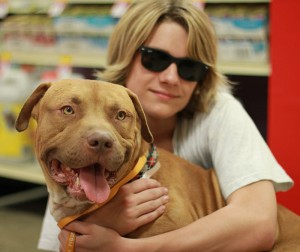 NSP: Do you have anything to say to others about the value of following their own dreams? Any advice on to how get started?
LW: My advice is to always believe in yourself. I didn't realize until I stood on a street corner holding a sign for people to please adopt from a shelter, that one day I would be on CNN talking about how I got started. Always believe.
Lou can be reached at louwegner@yahoo.com and on Facebook at Kids Against Animal Cruelty. Website: www.kidsagainstanimalcruelty.org